Who We Are
Optimal Business Consulting is a boutique Marketing Automation Consulting Agency specializing in the Salesforce Pardot Marketing Automation platform. Our many years of experience within Marketing, Business, Marketing Automation, and specifically the Salesforce ecosystem (Pardot, Sales Cloud, etc,) along with our 'always learning' attitude and our modern, data-centric technology driven approach provides our customers with the competitive edge they need and the opportunity to grow!
Our Mission is to help good companies become great companies by cost effectively scaling to the next level with marketing automation, process optimization, and attribution ROI. And to have fun doing it 😉
Expertise: Several years of Pardot Marketing Automation Consulting experience with consultative approach to help put lead management and nurturing systems in place using proven best practices.
Attitude: We approach every customer project with an 'always learning' attitude and apply our modern, data-centric technology driven approach to provide our customers with the competitive edge they need and the opportunity to grow!
Ownership: Our customer's success is our success! So we are always looking after our customer's best interests as if we were a main stakeholder or owner in their business. Decisions need to be made with the specific circumstances of the customer in mind; a particular solution that worked well before may not be the best approach in every case. This approach allows us to keep a proper frame of mind when considering decisions on customer projects…would we do it this way if it were our company and if it would directly impact us as if it were our business?
Business Case: We also approach things from a practical business standpoint. What is the business case? Does it make sense to do it this way? Can we automate this step or process for a better long term result?
Established as Digital Marketing Agency 'Mile High Marketing' in 2009, we rebranded to 'Optimal Business Consulting, LLC' in mid 2018 as a Colorado Business Consulting Agency specializing in Pardot Email Marketing Automation.
We were unhappy with the cookie-cutter status quo of the marketing agency landscape, so in 2009 Mile High Marketing was established as a digital marketing agency in Denver, Colorado. With our goal being to help our customers reach their full potential with the marketing tools available at the time, we focused on Marketing Consulting to businesses with an emphasis on WordPress website development.
In 2018, we realized too many businesses were not getting enough usefulness out of their Salesforce technology stack, often despite huge capital investments. So we rebranded to Optimal Business Consulting and shifted our focus to the Salesforce.com ecosystem with a special focus on the Pardot Marketing Automation platform. Since that time we have served many happy customers within diverse industries as an extension of their team as their Pardot Marketing Automation Experts!
Company Characteristics
We're a passionate and process-driven team of tech-savvy marketing and business professionals from all over the United States and other parts of the world.
We have deep domain experience in technology, marketing, and technology stacks to get things done.
Why Do We Do What We Do?
Since Salesforce is the number one online business tool of choice for CRM (Customer Relationship Management), and Pardot is their B2B Marketing Automation platform for qualifying and nurturing leads, and since we have expertise in lead and data management and love business and love to help people and to solve problems, we decided to focus heavily on Pardot to help our customers realize ROI from their marketing stack so their businesses can grow.
Experts and automating complex processes and workflows.
Strong emphasis on discovery and process, automating where makes sense.
Superior written and verbal communication typically provided by U.S. based consultants.
Capable of delivering contextual, thoughtfully presented, visual output.
Experience working with domestic & international teams and high profile organizations.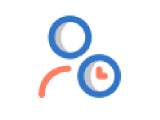 Integrity
Integrity
We work as though our work for you is work for our own business, and as if no one is watching.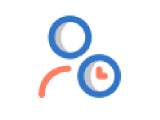 Professionalism
Professionalism
We always conduct ourselves in a professional manner so that personal tastes don't cloud our thinking or behavior and influence business or clients in a negative way.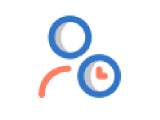 Hard Work
Hard Work
We strive to always do our best every day, always working hard and working smart.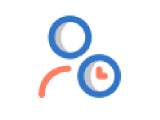 Problem Solving
Problem Solving
Solving customer problems with creative and informed solutions is at the core of everything we do.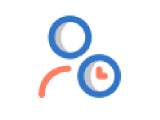 Brilliant Ideas
Brilliant Ideas
We're an idea machine, always thinking of better ways to do things. And we're not afraid to experiment to see if something might work better in the long run.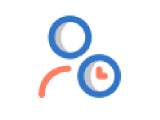 Helpful
Helpful
Our deep desire is to always be helpful to our clients and to each other, and even to those we don't know, offering help when and how we can and doing what is in their best interest often above our own interests.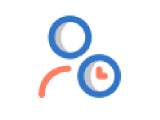 Always Learning
Always Learning
We're always learning so that we can remain useful and on the cutting edge regarding knowledge and best practices of tools/services to advise our clients and to get the job done.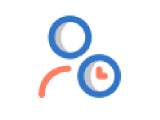 Results & Outcomes
Results & Outcomes
We value results and outcomes above logging hours or keeping a seat warm with a body. We're always pushing the limits on performance with outstanding outcomes as our goal.
What Makes Us Different
We have several years of experience with specific focus on Pardot Marketing Automation Consulting using a consultative approach to help put lead management and nurturing systems in place using automation and proven best practices. We often work with Salesforce Partners and Solution Providers as their Pardot Experts.
We integrate CRM, marketing, sales, and web solutions to generate highly qualified sales leads, improve lead-to-sales conversion, and build customer loyalty…and we use technology and systemized processes to automate everything to help scale your business.
We collect business requirements and ask questions in order to fully understand business needs and how they relate to desired key outcomes and performance measurements.
We will provide platform-specific technical recommendations and hands-on execution with delivery support to ensure a successful implementation.
We'll discover and provide new process improvement opportunities, and in many cases will diagram processes out for a clear picture and understanding of what is or should be happening.
During implementation we provide several valuable authored documents and process diagrams as needed which we can walk through together that will help facilitate understanding of Pardot features and recommended best practices, and which will assist in the process and get everyone on the same page with regards to data architecture, goals, campaign process, task sequence, responsibilities, expectations, timelines, etc.
Typically, for new implementations you'll have your first campaigns running within 45-60 days and the full onboarding process completed within 60-90 days (depending on the package/plan selected).
5yrs Salesforce Certified Pardot Consultant
30yrs Marketing / Marketing Management
8yrs Salesforce Sales Cloud
12yrs Independent Consultant
12yrs WordPress Expert (web dev & design)
15yrs Sales / Sales Management
19yrs Business Entrepreneur
Are you a Consultant or Freelancer? Do you know Salesforce or Pardot or have other valuable skills?
Let's Talk!
Years Business Experience
Certifications and Awards
Testimonials
What Our Customers Say About Us
Slide
Jeff and Optimal Business Consulting helped us think through the strategy for our lead generation process. From connecting our Salesforce and Pardot instances, mind mapping our MQL journeys, and training our employees, Jeff became a member of our marketing team. I am happy to recommend him as a Salesforce expert for those looking to think through a strategy and implement the technology to make it possible.
VP Marketing, The Tambellini Group
Slide
Your level of knowledge has been great from a consulting side because you understand how we work. You've been able to understand our challenges with unique solutions based on your knowledge of how each different platform works and how they can potentially work together. While you are remote you seem to be pretty responsive to be able to get things done when we need it.
Marketing Manager, Syncroness
Slide
Jeff is a consummate professional and understands the sensitive database and sync interactions between Salesforce and Pardot better than most "experts" in the field. He was instrumental in the system ops setup at Roostify, working cross-functionally with sales, marketing and operational leadership to ensure the lead funnel was fully optimized. I wouldn't hesitate to recommend Jeff for any marketing automation task.
VP Marketing, Tech Startup Advisor
Slide
I'm very pleased to have invited Jeff to help me deliver a Pardot project. He's a senior consultant who can listen and understand business need. Jeff's technical skills extend beyond automation to prescribing Pardot architecture in respect of a client's data and desired sales, and marketing processes. I look forward to our next collaboration.
Consulting Practice Manager, RSM US LLP
Slide
Jeff is detail oriented and thorough. He is committed to helping his clients succeed and loves tackling new challenges and learning new technologies. He's been invaluable to our team in getting our web, marketing, and analytic capabilities up to snuff, and I would recommend him strongly to others seeking a utility player with strengths in pure marketing, digital marketing technology, and industry best practices.
VP Solutions Marketing, Flatirons Solutions
Slide
Jeff has the unique capability of both understanding strategic digital marketing planning as well as the technical expertise to implement and fine-tune marketing tools and processes to support digital marketing programs. The advantage this brings to his clients is that he can either lead and contribute to strategic planning and/or implement marketing technology (web content management and analytics tools, marketing automation platforms, SEO tools, etc.) that enable marketing teams to execute on digital marketing programs. Jeff's technical knowledge and natural curiosities about marketing tools are phenomenal; he's like a Google or Siri for marketing technology. When I have a question, I often turn first to Jeff and ask for his opinion or instruction on how to use a particular tool. He's passionate about marketing and has the chops to back it up.
Director of Channel Marketing, Flatirons Solutions
Slide
Jeff Kemp is a well-rounded marketing professional that really excels in Marketing Automation and Pardot Technical Architecture. Jeff's thorough approach to complex problems makes him a highly effective consultant and strategist.
Co-Founder, Creative and Corporate
Slide
He has incredible ideas, shared in the project as a collaborative partner, and he has executed on everything promised with great results. In short, Jeff Kemp Rocks this Diva's World!
Seen enough?
Fill out our form or schedule a call to speak with an expert today!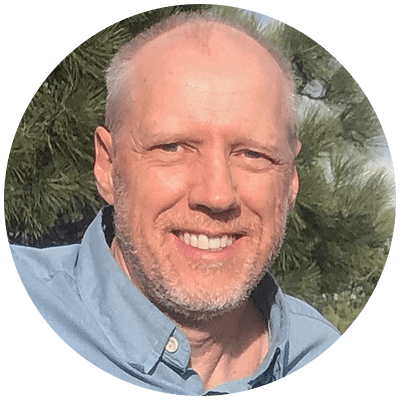 Jeff Kemp
Principal Consultant | Salesforce Certified Pardot Consultant
Optimal Business Consulting
Or fill out our web form...